Projects commonly include preparation of validation test protocols, execution of the validation studies, thermal mapping of sterilizer chambers as required, review and approval of data to insure compliance with ISO published guidelines, preparation of final report(s), preparation of SOPs, and training of client's employees:
Ethylene oxide / EO / ETO sterilizer validations performed per ISO 11135 - 1
Steam sterilizer / autoclave validations performed per ISO 17665 - 1
Gamma radiation validations performed per ISO 11137
STERRAD (hydrogen peroxide) validations performed per ISO 14937



Advice on SOPs for daily production loads, sterilizer deviations, product families / product adoption SOPs, etc.
M. Dott LLC provides calibrated temperature monitoring equipment to be used for qualification of smaller chambers, and has access to additional temperature loggers for larger chambers.

Projects may be bid at an hourly rate, or at a fixed-bid price, as appropriate.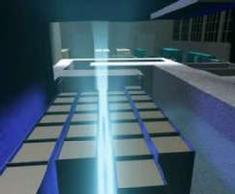 Gamma Sterilizer
Insuring compliance for your sterilization and microbiology processes